In this article, I have listed the most silent smoothie makers on the market.
Blenders are a necessary kitchen appliance that can be used to make anything from smoothies to salad dressings, and more. There is nothing worse than having a blender making noise while you're trying to enjoy your coffee on the couch in the morning or eat dinner in peace.
The sound of the blender can be so loud that you cannot hear anything else. This leads to frustration for many people and this affects their relationships with their neighbors and their homemade.
Luckily, some blenders have been designed with noise reduction in mind. These blenders are not 100% silent, but they are much quieter than traditional ones.
They come at a higher price point of course and if not that, the manufacturers had to cut costs somewhere else like on the motor or blades and these changes can alter how well your blender works over time.
We've compiled a list of nine of our favorite quiet smoothie makers that will allow you to enjoy a drink without waking up everyone around you.
Below is a detailed breakdown of the quietest blender.
What Is the Quietest Blender?
The Blendtec Pro 800 is among the quietest devices that operate on a 1800w motor for better results.
This blender comes with advanced airflow technology which has been specifically designed to reduce noise levels in blenders.
This blender has a sound enclosure hood that is removable and will reduce the noise by 10dB. This unit also runs on a horsepower rating of 3.8 and has blades that are blunt so you can puree your food item.
The blades are also adjustable and they don't take up much space, so you can easily store them away if needed.
The blender consists of both manual and automatic speed settings. In fact, it has about 11-speed settings to allow you to control the texture of your smoothie. You can also use this device to prepare mixed drinks and other recipes.
The blender has a touch screen that displays cycles and time. It has many recipes with a blending guide, so your work won't be hard. It also comes with a 10-year warranty.
A-List of Quietest Blenders on the Market
Jamba Appliances Quiet Shield Blender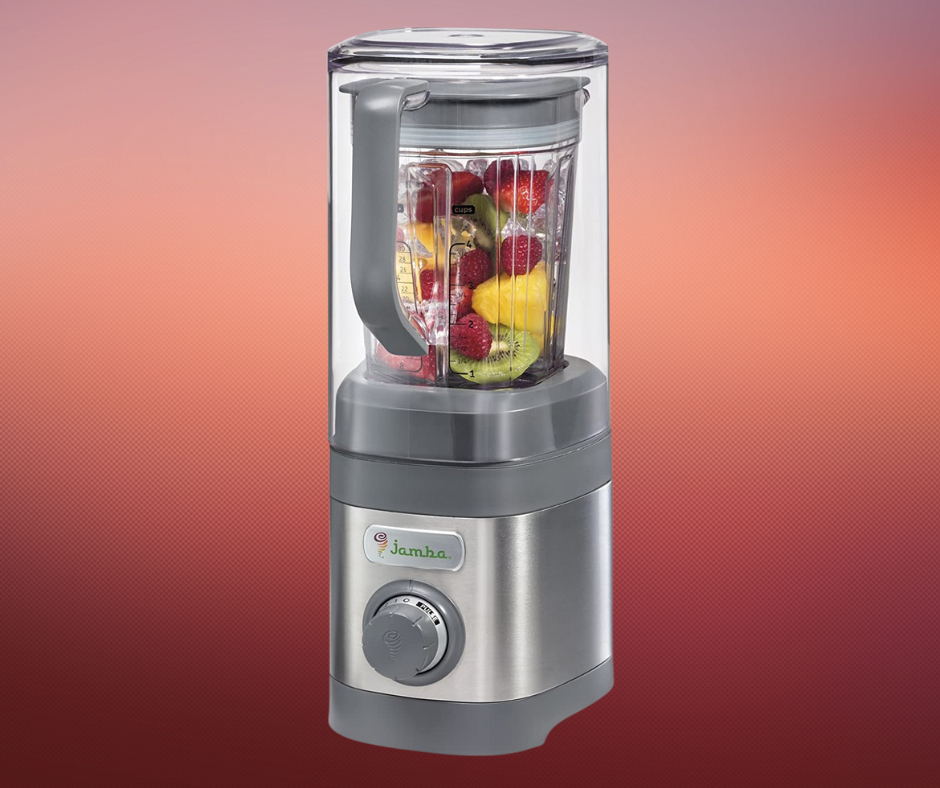 Jamba has an innovative design that makes it operate silently without raising the price tag.
The Quiet Shield Blender has been specially designed for those who live in apartments or have roommates that don't like the noise of traditional blenders.
This blender is as quiet as most juicers on the market so it won't disrupt your sleep pattern if you make smoothies before bedtime.
It can also crush ice easily unlike many other low-priced blenders on the market which makes blending frozen fruit an easy task without waking up the entire neighborhood!
It has an enclosure to keep the noise inside. The noise is made by the blender jar and motor.
This device is special because it has a jar that does not break. It can hold either 32 ozs or 20 ozs and it is safe to wash in the dishwasher.
The 1200-watt motor should be more than enough to power through tough ingredients and offers a tamper for easy blending.
The blender has a compact design, making it easy to store when not in use.
The device also comes with self-cleaning features that make it convenient for day-to-day use. Lastly, this blender does not leak harmful chemicals such as BPA into our drinks.
Hamilton Beach Professional 1500W Quiet Shield Blender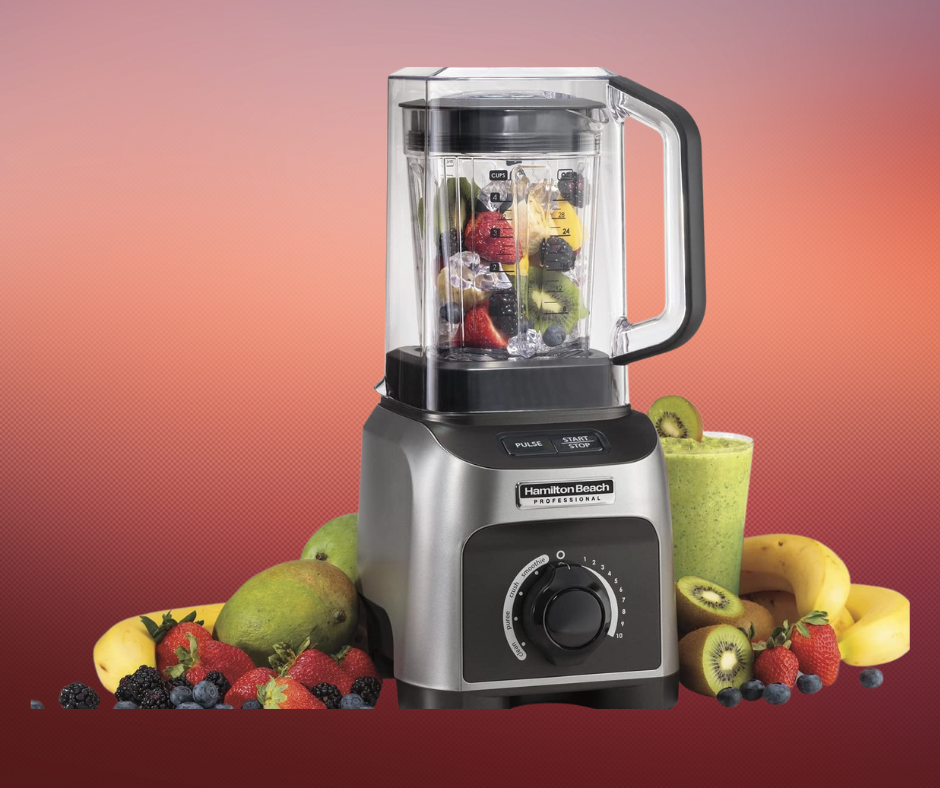 The Hamilton Beach Professional 1500W Quiet Shield Blender is an excellent option if you're looking for a quiet, full-sized blender.
The blades are made with stainless steel and the motor has been designed to be a direct drive so that it can handle tough ingredients like ice cubes without heating up.
And because of its generous capacity (32 oz.), this smoothie maker is great for families or those who want to make big batches at once.
That's not all: It also comes with an easy-to-read digital display, six preset functions, dishwasher-safe parts, and more.
This vacuum cleaner has a 1500-watt motor. It makes less noise because of a shield that you can take off and an engine that is quieter.
The self-cleaning features are good. The device gets better when it has a cooling system to reduce overheating. You can also put the jar in the dishwasher to clean the BPA-free part of it.
The tamper blends tough ingredients. It has a warranty for 5 years.
All in all, this is one of the best options for blenders out there when it comes to making noise level a priority.
Optimum High-Speed Blender VAC2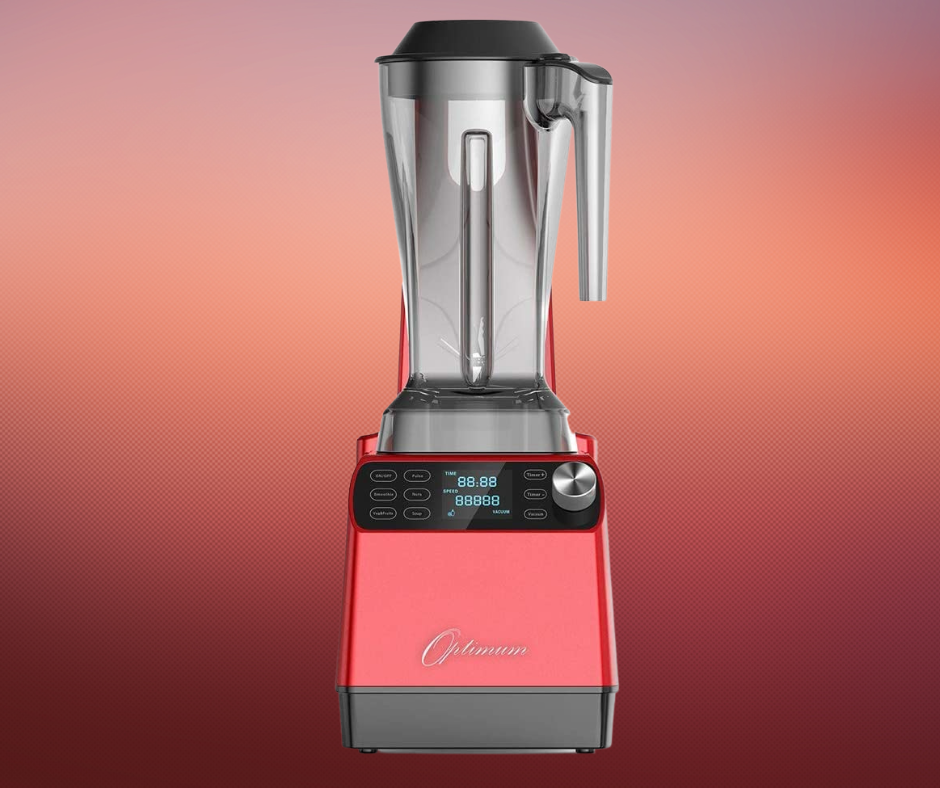 Optimum High-Speed Blender VAC2 is a professional-grade blender with exceptional vacuum technology.
It has a groundbreaking vacuum seal that prevents oxygen from entering and destroying nutrients.
The device includes a 2238-watt motor with six blades made from stainless steel to crush seeds and ice quickly. The product is ideal for use when making frappes, milkshakes, and green smoothies.
This vacuum blender has a digital panel that has an LED display. There are different speeds to operate and the user manual guides what to do with different ingredients. You can control different setting via the touch display.
It can hold 67.7 ounces of liquid. You can clean it with the help of a dishwasher. It also has two additional air valves and a tamper, which is suitable for leafy ingredients.
You can make any type of drink in seconds without worrying about clumps or chunks! Just put your ingredients into the jar, set it on one of the automatic settings (smoothie mode), push start, and walk away while it does all the work for you!
The Optimum High-Speed Blender VAC2 will help you create delicious drinks like never before.
You would have a 30-day money-back guarantee as a backup given you go with this blender.
Vita-Mix Blending Station Advance 48 oz. Blender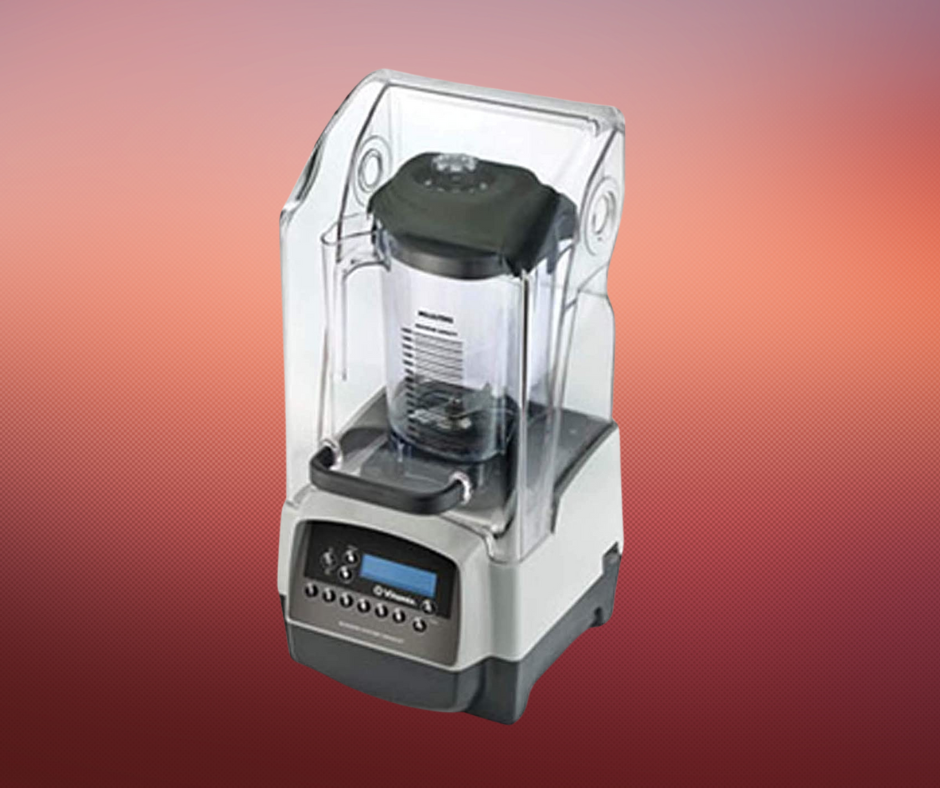 The Vita-Mix Blending Station Advance 48 oz. blender is a two-in-one machine. It has the ability to blend and chop at the same time while maintaining its silent status throughout the operation.
This model provides the convenience of blending, chopping, or grinding all without any noise pollution!
This quiet blender also features an accessory tray for storing a variety of tools needed for prepping ingredients such as veggie peelers, knives, or whisk attachments; keeping them off your countertop and out of sight until they are ready to be used again.
This blender can process various products like juices, smoothies, iced drinks, and milkshakes.
The motor operates at 1800 watts with a rating of 3.0 horsepower being equal to 34 Amps of power. The heavy insulation and the cover are responsible for making it quiet.
This device has six buttons for drinks. It has 93 speeds and it can make up recipes for different foods. If you want to change the mixture, use different pulses. The interface is easy-to-use and has a touch screen. It also has a pitcher that measures 42 ounces.
The materials used for its construction are NSF and UL approved, making it safe for use.
Vava 500 Smoothie Blender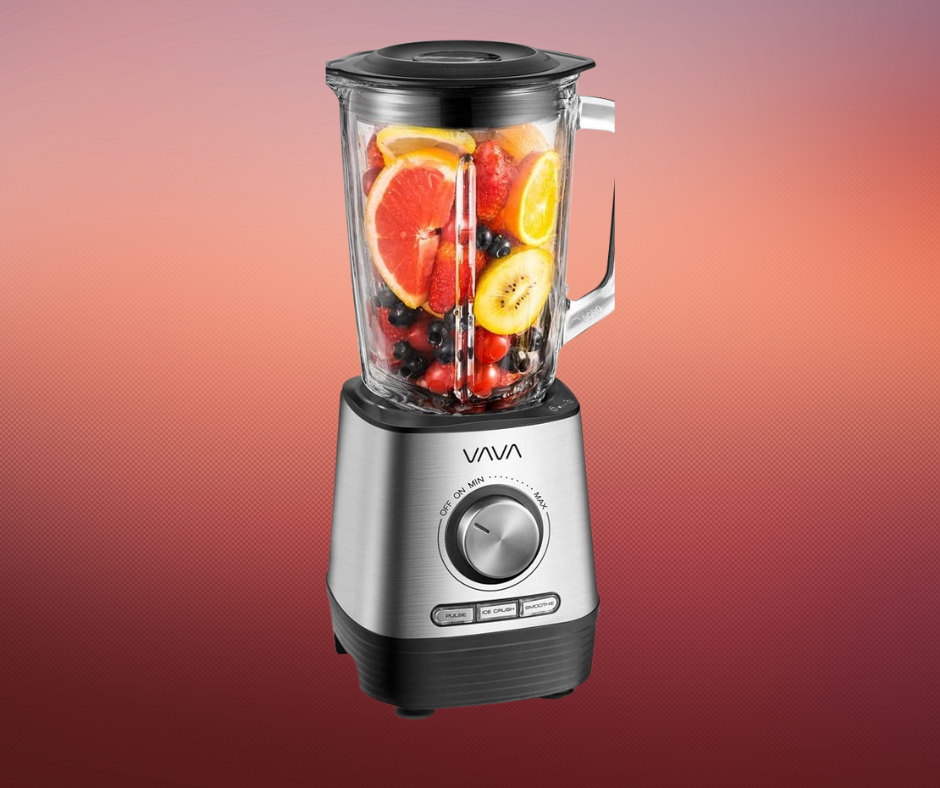 This Vava 500 Smoothie Blender has a lightweight design that ensures it is easy to transport from the kitchen or on the go.
You'll have no trouble storing these blenders as they are nice and compact.
The adjustable speed will allow you full control over your blending needs so whether it's crushing ice, making smoothies or pureeing baby foods, this blender will do the job with ease.
Three pre-set modes including Pulse mode allow you more convenience when in a hurry, looking for an energy boost, or just wanting something quick and light.
This blender is super quiet as its motor is not as big as others. The blender is made from BPA-free plastic, which makes it even more eco-friendly.
Froothie Optimum Vac2 Review As a Quiet Blender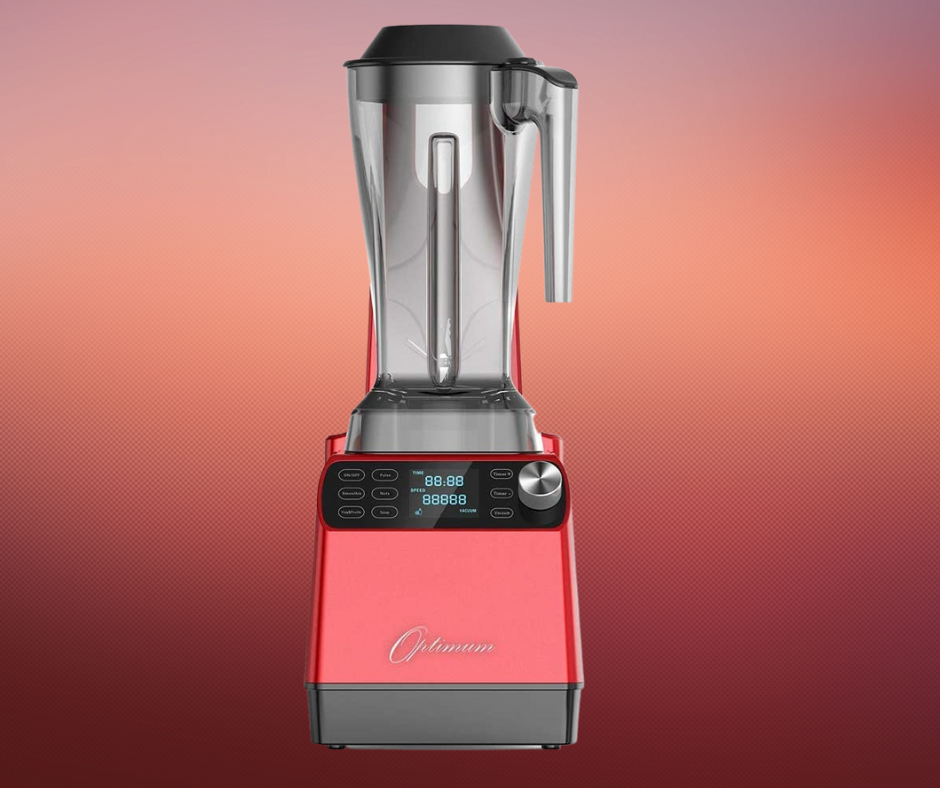 Froothie Optimum Vac-Blend is a high-performing blender that's also quiet. But it has some shortcomings, namely its lack of size and the awkward shape of its jug.
I would recommend this for someone who wants to blend in peace without having to think about their blender motor burning out after only a year or two.
The Froothie Optimum Vac-Blend comes with a 2200 watt motor that can handle most blending tasks you throw at it (while remaining silent).
This blender has 6-prong blades made of stainless steel. The blades are strong enough to cut through hard ingredients like seeds, nuts and frozen fruits. The bearings will reduce heat when operating at high speeds.
Lastly, there is a tamper that you can use to crush any mixture. It does not matter whether it is hard or soft, the tamper will work.
Blendtec Pro 795 Review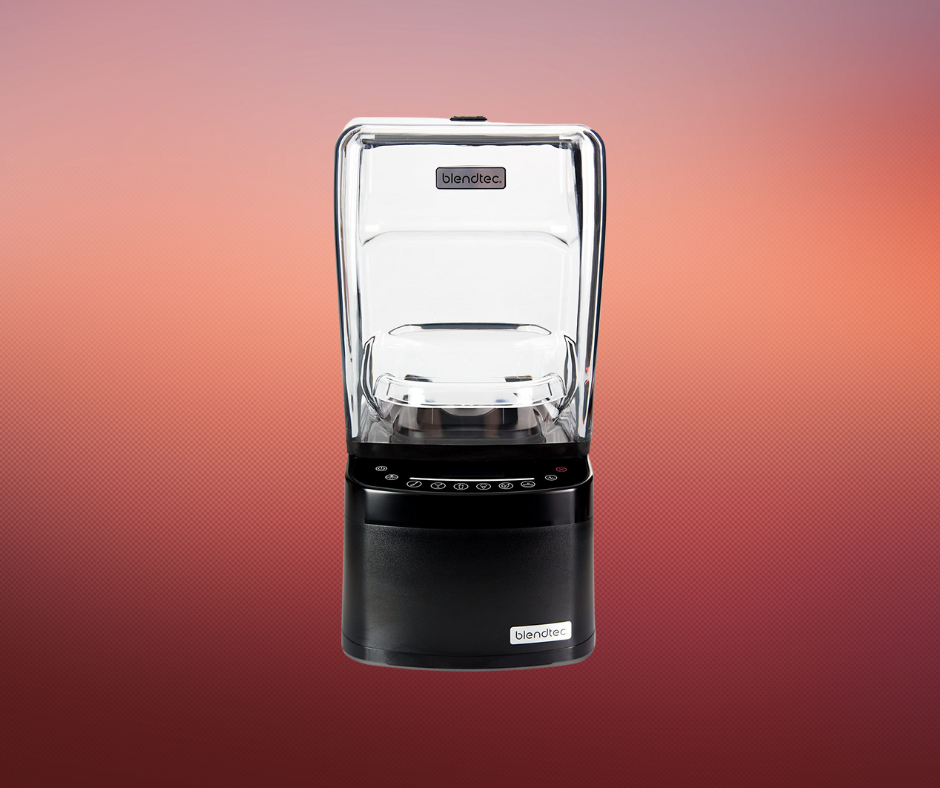 The Blendtec Pro is one of the most popular blenders for making protein shakes, frozen drinks, and anything else you can think of without grit
This blender has a powerful motor to grind through ice or chop up nuts. It features a touchscreen display. The device has 11-speed controls and a pulse button to regulate the blending power.
The blades are made of stainless steel, which if you don't know, is the gold standard for blending machines.
Blends are silky smooth and designed with dishwasher-safe components. They are so quiet anyone in your household will be able to sleep at night without worrying about waking them all up during breakfast time!
The blades come out so they can easily be cleaned as well which makes this appliance super convenient.
This blender has six buttons: smoothie, batters, hot soup, mixed drinks. It can hold 90 ounces. The lid is vented and there will be no spills. You can use a spatula to scrape the blender and get food out of it.
It has an advanced sound-proof system, and a well-sealed sound enclosure to prevent noise.
You can use this blender to make the puree, mix or blend ingredients together, or grind them up for a recipe you are making.
Blendtec Stealth 885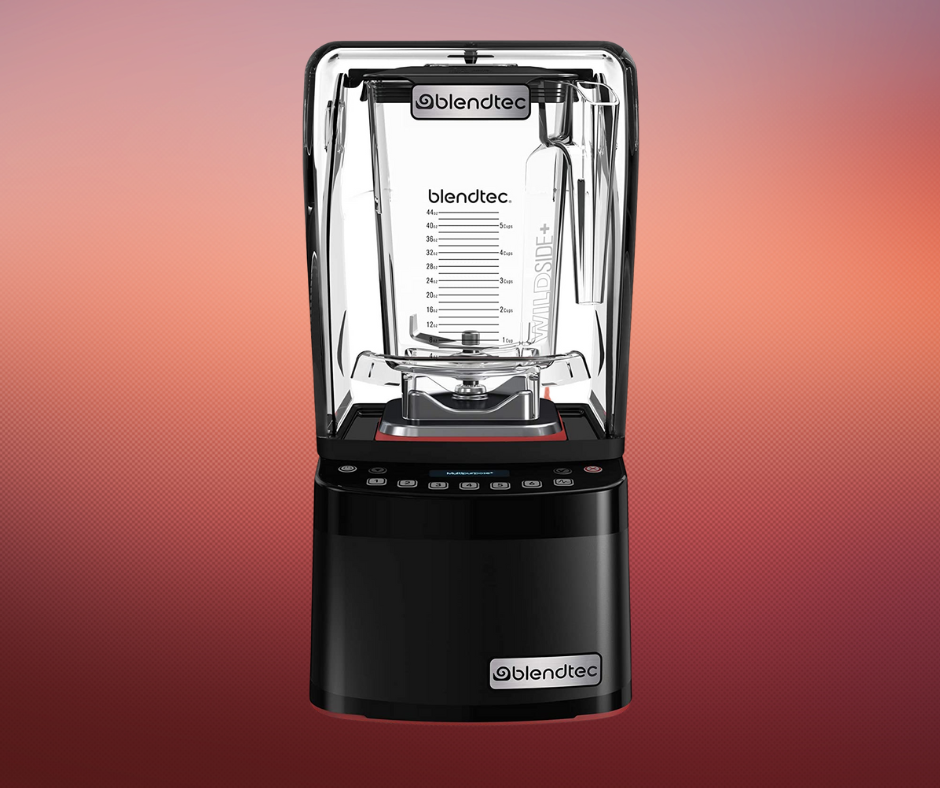 The Blendtec Stealth 885 is a good commercial blender popular mainly for its quietness.
The device contains an insulated sound enclosure and advanced airflow technology for optimum noise reduction. It allows for a touch screen interface to control speed and set timers.
This blender is a perfect choice for those who need a blender for large-scale blending and crushing. The device comes with a 2800-watt motor that can produce 37,000 RPM and heavy-duty blades.
The Blendtec Stealth Blender has four preprogrammed settings: Smoothie, Whole Juice, Ice Cream, Soft Serve.
Quietest Blender: Buying Guide
Blenders come in all sizes and shapes, therefore you might have a hard time finding the best blender for you.
We have done the research for you and compiled a list of some of the most important things you should look for in a quiet blender.
You will have to check the specification and features on the sales page as you finish this buyer's guide for quiet blender.
You need to think about these features before you look for the blenders on the market.
Quietness
It is a very subjective topic. What's quiet enough for you may not be the same level of noise for someone else.
Some people might consider anything over 60 decibels to be too loud, while others can only tolerate sounds under 50 db.
Unfortunately, manufacturers don't provide the sound intensity of blenders in decibels so you would have to consider the following factors.
Motor technology is the key deciding factor in the noise levels of a blender. It doesn't matter how many features it has or what the blender is made of. All that matters for noise levels are the type and amount of power used, along with the speed settings on your blender's motor.
The most silent blenders will have a low RPM range to keep from stirring up too much sound while blending at full speed. Manufacturers employ several methods to control the level of noise by inserting insulating materials.
Rubber is the material that absorbs and dampens the sound of the blender. Silent blender usually has a special enclosure to make them quieter. It is usually made of plastic, which will also absorb sound.
Blade Sharpness
Apart from the motor, the sharpness of the blade is also a contributing factor to the noise. A blunt blade would take more time and power to grind the ingredients and therefore make more noise.
Blender blades come in a variety of shapes and materials. For those who want to make the process as easy as possible, stainless steel is an excellent choice.
Stainless steel blades are durable enough for crushing ice cubes or processing tough fruits like pineapple.
Diamond-coated metal also has its advantages. The sharp material can crush frozen fruit into powder.
You can find the replacement for your blenders from the companies who made them or the authentic dealers. But you have to be careful not to buy cheaper but inferior blades because they are likely to rust, which is very risky.
Motor Size/Power
The size of your motor or power can be important. A blender that is easy to use and quiet is only good if it can crush things well. Try finding a blender with a 300 watt to 600-watt motor as it can crush even frozen foods and ingredients easily.
Dishwasher Safe Parts
Some blenders can clean themselves. You only have to put water and soap in the pitcher and turn it on for a few seconds.
However, most of the blenders don't have a self-cleaning mechanism. Before you start, you have to take the blender apart. It is important that the parts of the blender are compatible with dishwasher cleaning.
Warranty
A warranty protects the item in case it breaks down or malfunctions. The warranty depends on the brand, how much you paid for it, and how long you have had it.
Most blenders come with 5-10 years of limited warranty. Commercial blenders tend to have a short warranty.
Some manufacturers offer a 30-day money-back guarantee. It is important that you know the terms of the warranty.
Final thoughts on the Silent Blender
Searching for a blender can be hard if you cannot find the one with the lowest noise. Most companies don't put a decibel rating on their blenders, so you need to search for those that are quieter.
Blendtec Pro is the quietest blender. It is also the most expensive. This blender is better for commercial purposes, not for personal use.
If you want a blender that will give an excellent performance and it's affordable, then Jamba Appliances Blender might be right for you.
However, If all you want is a portable but low-power blender that is quiet, then the VAVA blender is the best choice for you.