The sound of a car makes creaking noise when going over bumps is usually caused by worn-out suspension springs.  Your car's suspensions are designed to provide a smoother and more comfortable ride. The wear and tear of time and usage could make them squeaky.
Or it could be a ball joint, sway bar end link and steering rings, or a control arm issue.
This blog post will teach you how to fix your car's suspension with DIY methods to help save money on costly repairs.
You'll learn the most common causes of the problem, which makes them easier to spot before they become serious problems.
You'll also learn some easy steps that anyone can take to get rid of their noisy vehicle problem fast!
Why Does Suspension Make Creaking Noise When Going Over Bumps?
Suspension is integral to driving comfort and safety, unlike shocks, which are only there for the sake of dampening vibrations while cruising on smooth roads.
The suspension provides support that helps make your ride smoother over bumps in the road.
It also has a significant role when you're braking or accelerating because it maximizes the friction between your tires and roadway so they can grip better under pressure.
A car suspension system is an integral part of your car that absorbs the shocks and vibrations caused by wheel movement.
It connects wheels to the main body, helping absorb both potholes and bumps and other types of uneven surfaces like humps or waves on roads.
There are two types of suspension systems:
Independent- each wheel is capable of moving independently.
Dependent- it uses a fixed axle- and the movement of one wheel impacts the other's direction.
Components of Car Suspension System
Shock Absorbers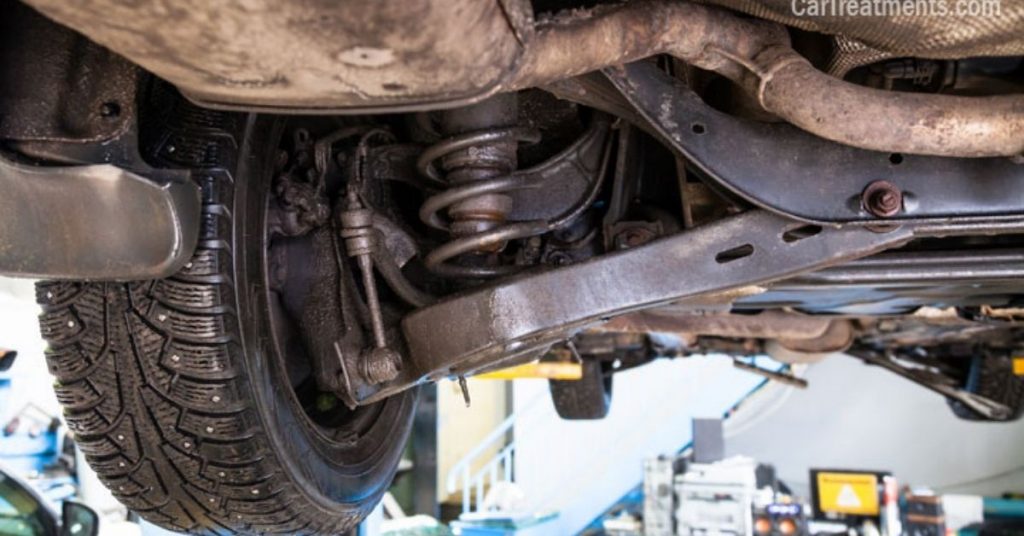 The car's suspension springs are designed to absorb and dissipate kinetic energy. In comparison, shocks are vital in converting potential energy into movement.
Inside the shock absorber/damper is a piston that turns kinetic energy into heat.
If your damper/shock absorbers are not in good condition, then you will have a bouncy ride because the springs cannot take away the kinetic energy.
Springs and Anti-Roll Bars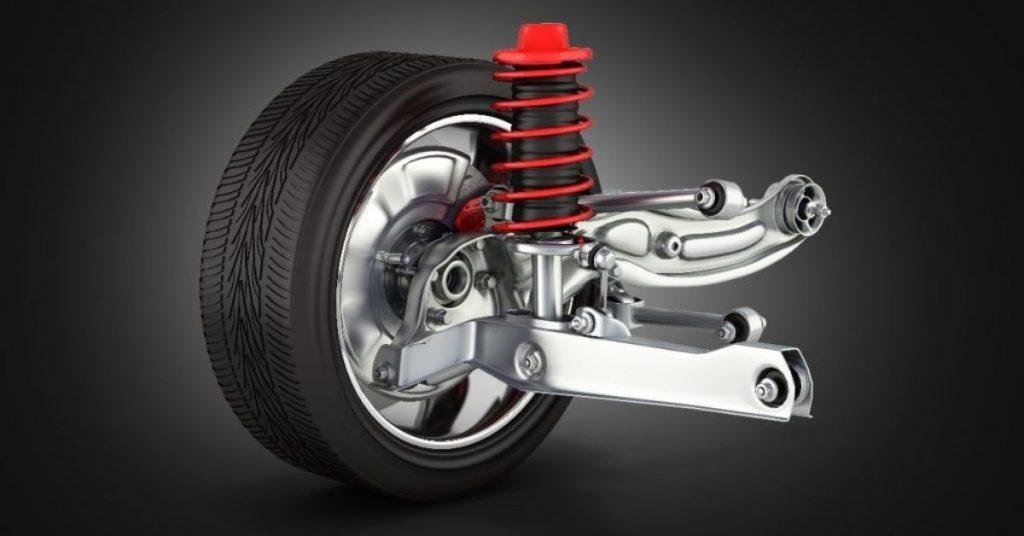 Suspension springs have a long and interesting history.
When cars were first invented, they used leaf springs for suspension, but today most use steel coil or torsion bars, which work by compressing the spring when the wheel moves down, stretching it out as the wheels move up again.
Anti-roll bars help reduce body lean in corners so you can make quick turns with little effort while also being more stable on uneven surfaces.
The bar on a car keeps the tires on both sides in place when the vehicle is turning.
The bar will resist twisting and make sure that the two tires are at the same height.
Car Makes Creaking Noise When Going Over Bumps Causes
Now that you know how shocks work and the different suspension systems, let's look at the other causes of car suspension noises.
Lack of Lubrication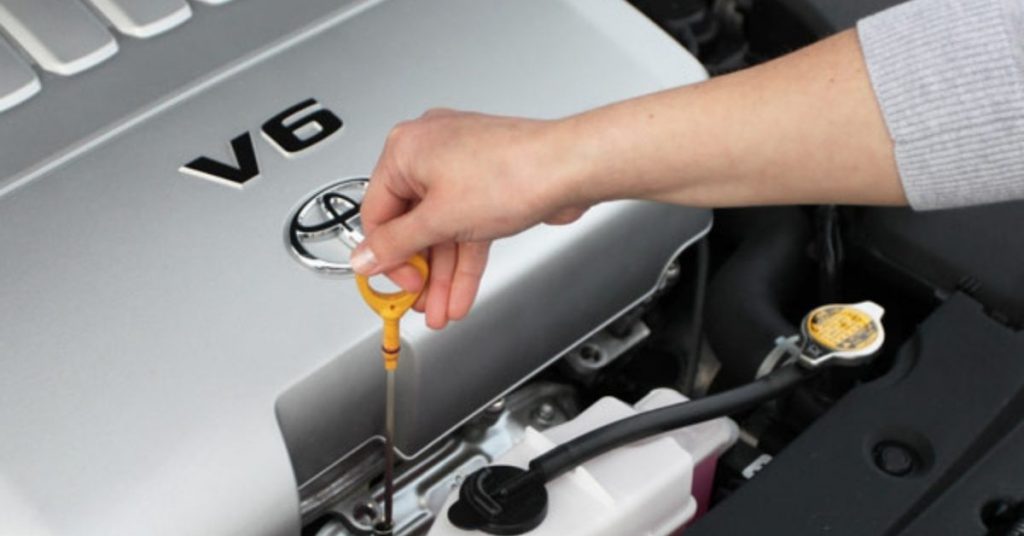 A well-oiled vehicle is an efficient and squeaky clean machine.
When the oil starts to wear off, a car's components can start making all sorts of noises, such as creaking in steering systems or suspensions that require lubrication.
A lack of grease means these sounds may be indicative of more severe issues like corrosion.
It would require immediate attention from professionals who know what they're doing.
Faulty Suspension Bushes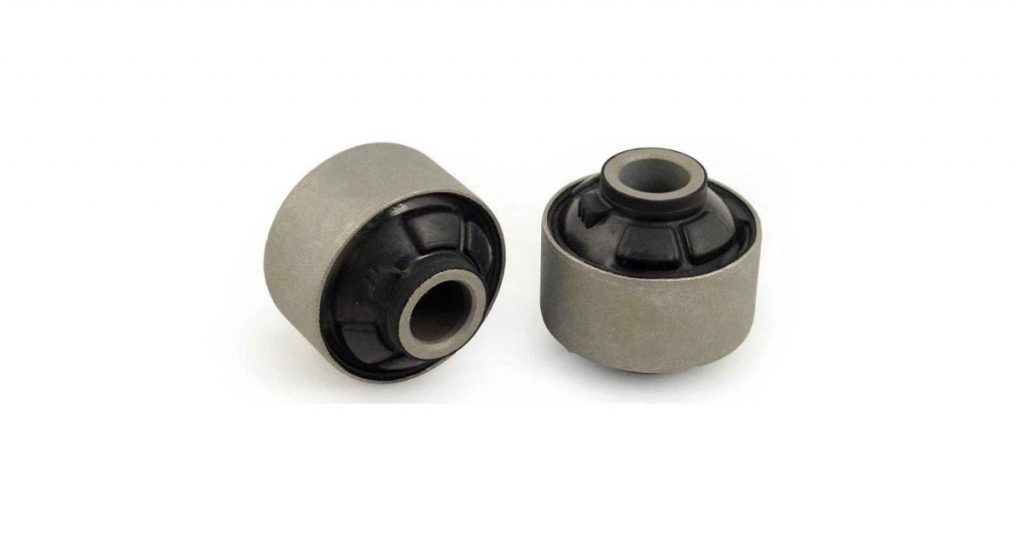 Bushes are rubber cushions that help minimize noise and vibrations in a car's suspension system.
Bushes frequently wear out over time, especially when the metal within them is subjected to strain from constant movement.
They can be found anywhere there is contact between two pieces of metal on the vehicle.
For example, bushings can often be found at ball joints or shock absorbers, where they provide cushioning, so you don't feel every bump in your ride.
The sound of a worn-out ride can be enough to ruin your day.
Not only will these rides make more noise than they should.
You'll notice that bushes on the car are being rubbed and squeak when going over bumps on the road.
Damaged Ball Joints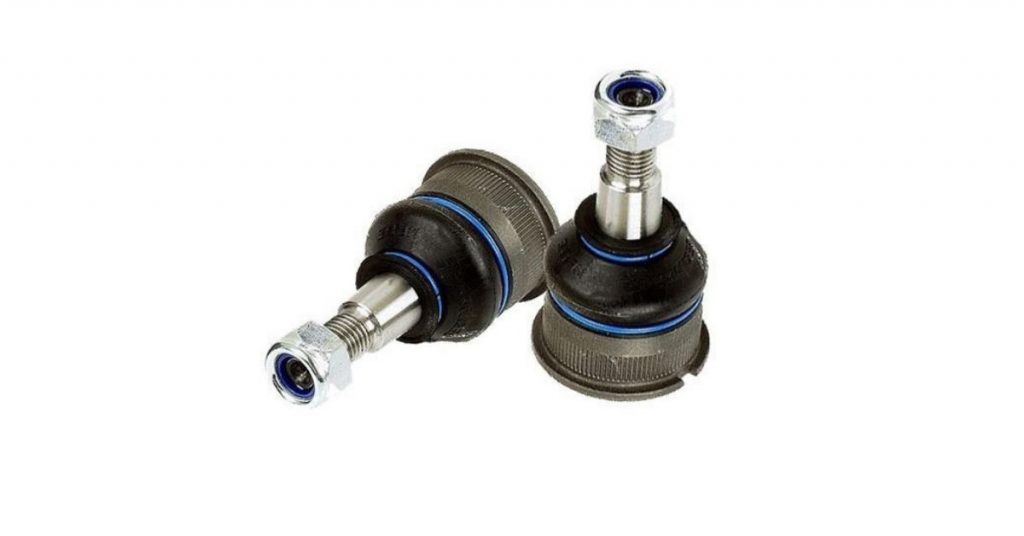 Your suspension system should be operating smoothly, but if it's making creaking or squeaking noises when going around the corners, then you could have a worn-out ball joint.
Ball joints serve as pivots between your suspension and wheels which allow them to move freely.
The ball joints are made up of a socket, and bearing stud fitted, covered with a sealed lubricated casing.
Depending on your car design, there can be lower and upper ball joints at each wheel.
Lubrication is critical for a smoothly functioning car, and so are your car ball joints.
Without them, you're likely to hear knocking sounds when going over bumps or creaking noises while cornering.
The sound of worn-out ball joints will also affect car handling.
A ball joint is a nut and bolt that connects the steering arm to the car's chassis.
The problem can typically be diagnosed by noting when your vehicle drifts too far in one direction or if there are any unusual pulls on it, as well as odd tire wear patterns.
It means you should have a mechanic to check out these symptoms right away.
They could lead up to something more severe like a loose wheel which would most likely result in an accident of some kind.
Other Reasons Why Your Car is Squeaking
There are many common causes of squeaking in a vehicle.
One example is when your serpentine belt has lost grip on one of its pulleys.
Which leads to the dreaded noise from it rubbing against other parts and makes for an irritating experience.
Fortunately, it can fix this by just replacing that old belt or tensioner!
Is a squeaky car suspension dangerous?
It can be. The fact is that the rubber bushings are designed to be stiff and the suspension is engineered to cushion the impact of potholes, bumps, or curbs.
So if there's not enough (or any) rubber left on the suspension arm then when you hit anything, it'll just bash into the metal arm instead of being cushioned by a rubber bushing- which would be bad news for either your car frame or yourself and passengers inside.
Also, the squeaky noise from the suspension is quite embarrassing and you need to fix it as soon as possible.
Final Thoughts
We hope that the above guide will provide you with valuable information to help figure out what's going on and fix your suspension system.
It is always good practice to get a certified mechanic involved in any repairs or maintenance for your car if it turns out not to be an easy problem.
Whatever minor issue might have cropped up, safety should never be compromised when driving down the road.