Are you listening to hissing noise from speakers when not playing music from your stereo or any sound source?
It's quite a definite downer when your speaker has interference or distortion, but the annoying thing is when your speaker produces an annoying hissing sound.
If you're experiencing the same problem, this happens for many reasons.
Some of the main reasons are discussed below.
These are simple DIY quick hacks, simple as fixing speakers making noise when the car is off, detailed discussed in the previous article.
Let's start with the DIY quick fixes.
How to Fix Hissing Sound from Speakers When Not Playing Music
Besides your computer being noisy, here's a guide on how to quiet a noisy computer. Speaker's hiss and hum sound are caused by simultaneous sound waves produced with completely different frequencies and other sound levels.
Following are the causes and the fixes for hissing and humming sounds from speakers when not playing music.
1- Electronic Circuit of Amplifier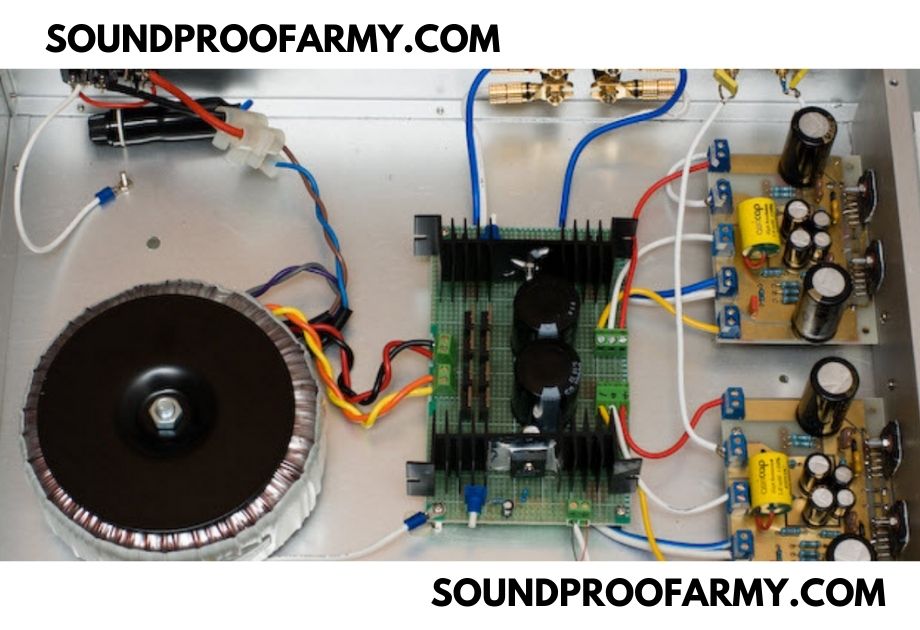 The amplifier's electronic circuit could cause the hissing or hum sound problem.
If your speakers have built-in amplifiers, I have to tell you; unfortunately, there's nothing you can do in the solution of hissing sound.
Thermal noise is the thing almost all people who own a stereo will experience.
Tip: Always plug your stereo in the wall power socket when you want to listen to music; otherwise, keep it unplugged when the stereo is not in use.
2- Input Audio Cables are Unbalanced
Unbalanced speaker cables have two wires- one's responsible for the audio signal while the second one helps shield against interference.
On the other hand, balanced cables feature an additional wire that gives a negative polarity, hence canceling interference and background noise.
The solution to this problem is to replace the audio input cables of your speakers.
If your speakers don't have separate audio input ports, you need to upgrade to the latest and new audio monitors; you can also purchase cheap speakers that won't make any hissing or humming sound noticeable.
3- Electromagnetic Interference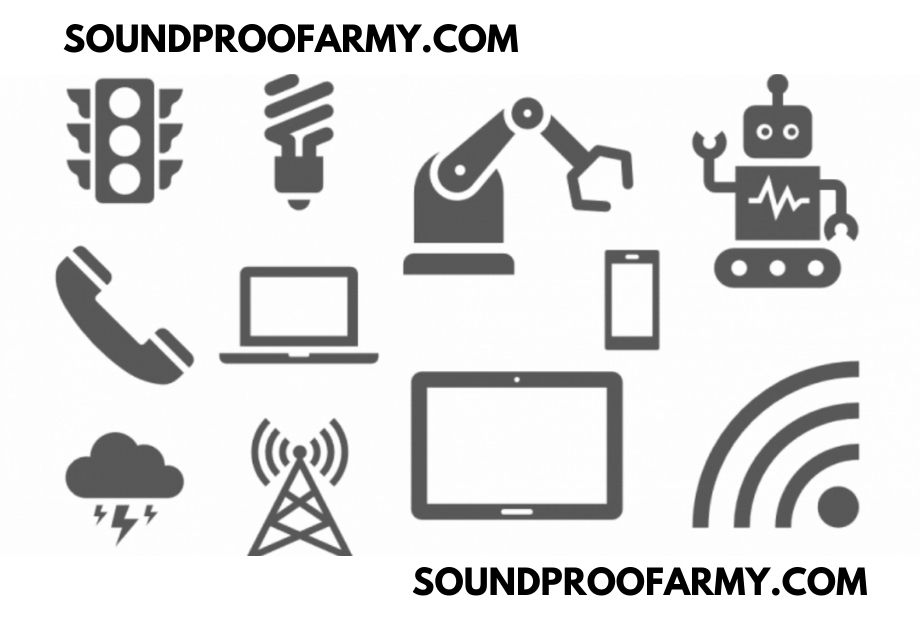 If the input cables make a hissing or hum sound, there might be electromagnetic interference.
For example, the hissing noise will become louder as you approach your speakers.
Important to note that you are not the one causing the problem. Smartphones in your pockets are the culprit in this case.
Not only do smartphones cause the hissing or hum noise to amplify but other devices that are emitting frequencies or other electronic devices such as computers, routers, Wi-Fi modems, and Laptops can also cause the same effects.
Especially when you are making a call or using WhatsApp audio or video calling or other audio or video calling apps while you are near to the speaker can cause hissing or humming noise.
Unbalanced audio cables can also trigger this problem. The solution to this is, if you have a bunch of cables laying around your speakers, you should separate them individually. Professional audio monitors are more susceptible to this type of noise.
Damaged cables or plugs can cause unwanted noise; there is an easy solution to this, change the position of the loudspeakers and test if this changes the hissing or hum noise.
If all these don't work for you, then it might be the problem related to the amplifier of your speaker.
4- Bad Audio Files Ruin the Sound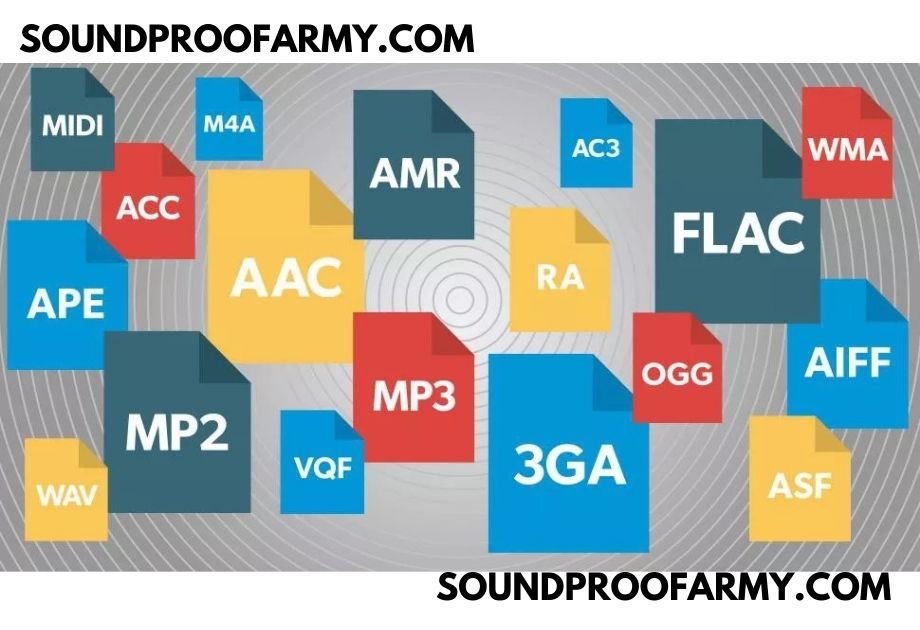 Sometimes loudspeakers are of good quality, but lossy music files make them hiss or hum, especially at high notes, which means that high-quality speakers can't give you their best. Many mp3 files and recordings are of low quality and might contain interference in themselves.
How to Eliminate Hissing Sound from Speakers When Not Playing Music
There are many ways that you can implement right now to stop hissing or hum or buzz noise from your stereo speakers.
1- Unplug the Speakers
As it looks and sounds very simple, unplugging the speakers when you are not using them is the sure way to eliminate the noise problem from the stereo.
Some speakers have an I/O switch (ON/OFF Switch) present on the back or the front. Also, turn that switch OFF and unplug the speaker from the electrical socket on your wall.
2- Try Balanced Cables
Unbalanced cables make your speakers more susceptible to interference, and you should use balanced cables and shielded cords (auxiliary) instead of RCA cables and TS cables.
If your speakers have ¼ inch balanced port, I recommend you the Hosa CSS-115 or the Hosa HSS-010 REAN or many more cables available on Amazon.
AMP causes noise, what should I do?
The amount of noise that an amp is going to make when it's idle varies depending on its voicing and design. Hissing results from high volume settings, high gain settings, or bright EQ settings.
Unfortunately, you can do little to reduce amp noise when you are using it at high volume settings.
How do I fix my speaker's hissing sound?
If you hear a hissing sound, turn down the gain on the amplifier and turn up the volume on the receiver. Adjust these two settings to minimize the hiss.
Ensure the patch cables between the amplifier and the receiver are not running near other power wires (including the wire providing power to the amplifier). If necessary, reroute the cables away from other wires. Make sure you are using a high-quality patch cable.
How do I get rid of ground loop hum?
A ground loop usually happens when one or more pieces of equipment are plugged into the AC sockets at a different location. Then they are connected together by electrical single cables, whose shielding is grounded.
The best way to get rid of ground loop hum is to power all connected equipment with a single AC socket. You would have to buy a power strip for it.
Is hiss from speakers normal?
All speakers produce hissing sounds, but they should not be audible in a normal setting.
When the hissing is so loud that it affects the listening experience then you need to do some debugging. Damaged cables or plugs could be causing unwanted noise.
The sound can also come from interference caused by a wireless device being too close (try turning them off).
Final Words on Hissing Sound from Speakers When Not Playing Music
If you hear a hissing or buzz noise from the speakers even when not playing music, the causes may be grounding issues, unbalanced cables, or magnetic interference. Detailed discussed above in easy DIY solutions.
Long ground wires can pick up noise that a person can hear in the audio system. If you have extended the ground wire, make sure the splice is firmly connected, and you may need to use a larger gauge (thicker) ground wire.
You can still fix the speaker's hissing, hum, or buzz noises without even spending a single dime in simple and easy steps.
The above-mentioned are the best methods to help you resolve this problem without even spending a penny.