Have you ever been so frustrated that your door is slamming shut and making a lot of noise? We all know that feeling of slamming a door behind us and hearing the loud noise makes everyone annoyed. sometimes, kids vent their anger on the slamming doors, and you have no other way than to deal with door slamming. Do you want to know how to prevent a door from slamming?
There are 12 quick tips to prevent a door from slamming;
Use a rubber band to Stop the Doors from Slam Shut noise
Install a door closer
Air-Based Door Closers
Fluid-Based Door Closers
Inspect the door hinges
Use a weather-stripping kit Around the Door Frame
Attach felt pads to mitigate the impact of slamming the door
Use the anti-door slam products
Use door seals
Cover the door jamb with a cushion
Protect the walls with a bumper To prevent doors from slamming
Use finger pinch guards
For maximum effectiveness, it is best to do two or three of these things together. Even if you have to spend a little extra, the comfort and calm you can afford after fixing your door are totally worth it.
Without further ado, let's get started.
How to Stop A Door from Slamming Shut?
1- Use a rubber band to Stop the Doors Slam Shut noise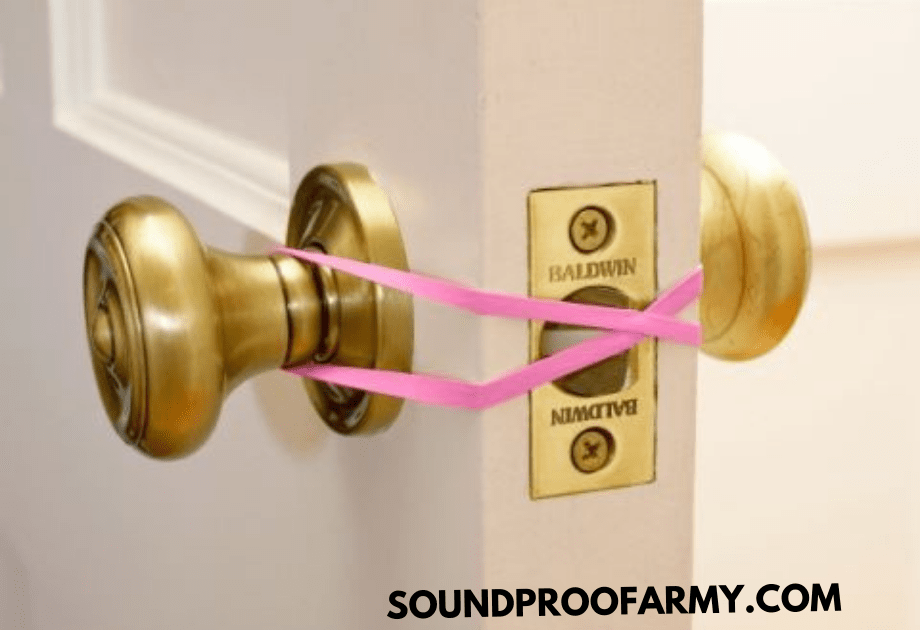 This is a simple, cost-effective way to stop your door from slamming. You can buy rubber bands at the dollar store and place them on the top part of your door. This will pull it back so that when you open or close it, there's less chance for it slams shut.
To install the rubber bands, open the door and put the rubber band around the handle. Then stretch it to reach the other side of the door.
The rubber band will make the first contact with the frame, and so would absorb the impact. This way, less or no sound will produce depending on the force you apply to the handle.
During the installation of rubber bands around the door handle, make sure you stretch them to their maximum length and also cover the maximum area.
2- Install a door closer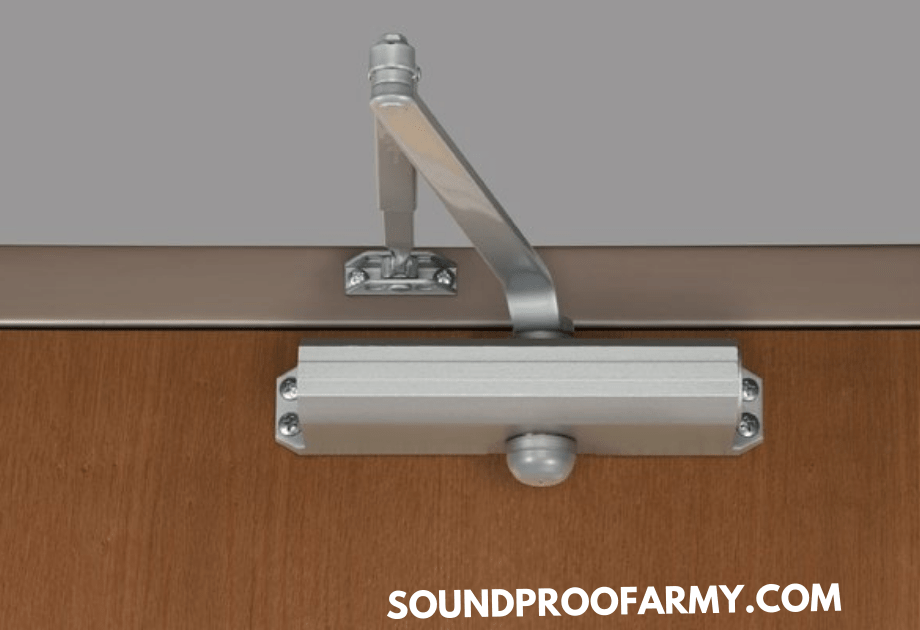 Door closers are the most popular way to silence a door. Whether you install it at the top or bottom of the door, it will stop your door from slamming shut on its own accord while also acting as an air seal for weather tightness.
There are different door closers available in the market, and we have discussed the two most popular door closers below:
3- Air-Based Door Closers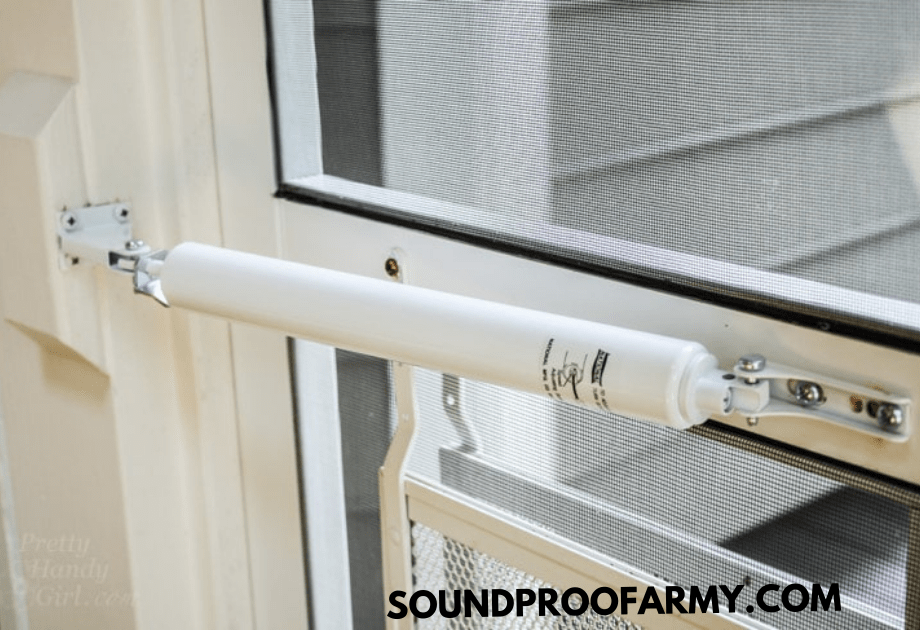 These door closers are shaped like cylinders and there is a piston inside. When the door opens, the piston is pulled back and air in the cylinder is forced out slowly before it can close again. You can control how fast it goes by adjusting the screw on top of the cylinder.
4- Fluid-Based Door Closers
Fluid-based door closers use hydraulic fluid or lightweight oil to control the closing of the door. These models tend to have stronger springs that can handle more weight and offer a more smooth close due to increased control.
Door closer installation kits can range anywhere from $33-$80 and take about 30 minutes to install. There is no need to hire an expert for it.
5- Inspect the door hinges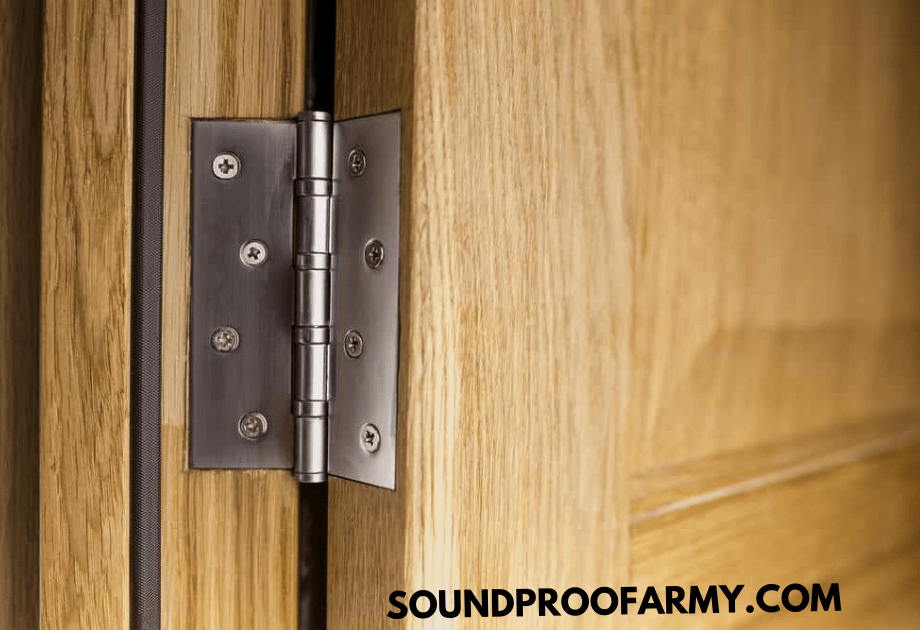 Door hinges are often the culprit behind the noise that comes out every time you shut a door.
The hinges on your door are most likely too loose and need to be tightened. Inspect the hinge screws.
One way is by removing the screws of each hinge, then tighten them with a screwdriver or wrench, depending on what you have in hand. Make sure you check both sides so that they're not lopsided either for more effective results.
If that doesn't work, you need to install new hinges. For this, you would need a screwdriver and a driller along with the right pair of screws. We recommend you should leave it to an expert.
6- Use a weather-stripping kit Around the Door Frame
We recommend that you use a weather stripping kit to prevent the door from slamming. These kits are inexpensive and easy to install on both sides of your door.
This will create an airtight seal around your whole doorway, which means that no wind or outside noise will be able to enter through it. So it serves two purposes.
To install a weatherstrip, first, clean the surface of your door and doorway with a damp sponge.
Then, peel off one side of the backing tape on your stripping kit to expose the adhesive side. Press it firmly into place around all four edges of the door jamb in order to seal out drafts from coming through. Peel off another piece of tape and repeat this process for any gaps that were left between strips or by hanging doors too close together.
If you're installing both pieces, press them against each other as tightly as possible so there are no air spaces at either end when they're mounted correctly.
Hopefully, it will prevent the door from slamming and making disturbing noise
7- Attach felt pads to mitigate the impact of slamming the door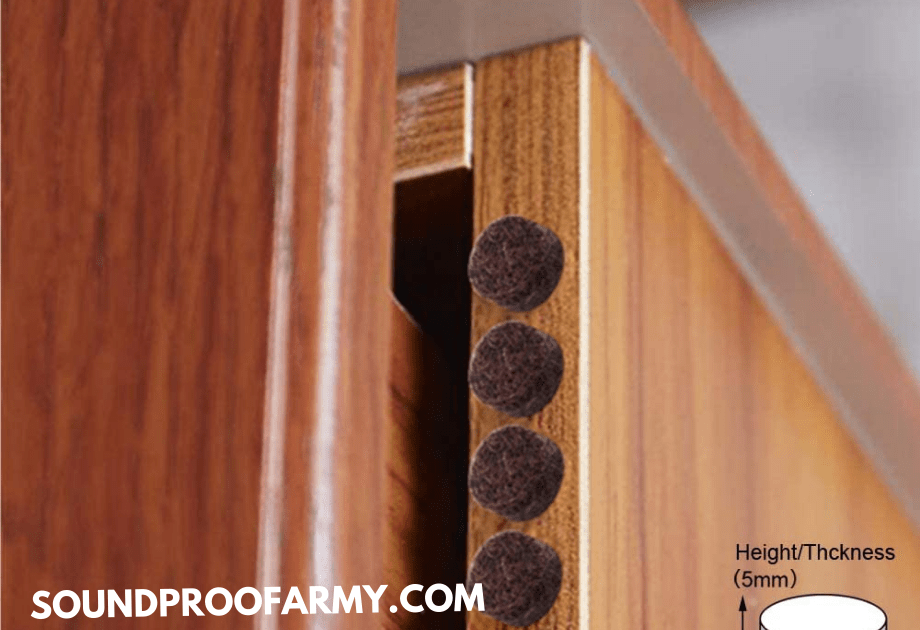 You can apply some felt pads on the bottom of your doors so they don't slam against the floor and make noise. This easy hack will prevent most of those annoying slams!
They are commonly used to prevent appliances from rubbing against the surface.
To install felt pads, just attach the pads to the inside of the door frame. Put two above the handle and lock. As the felt pads come with self-adhesive surfaces, their installation is a breeze.
8- Use the anti-door slam products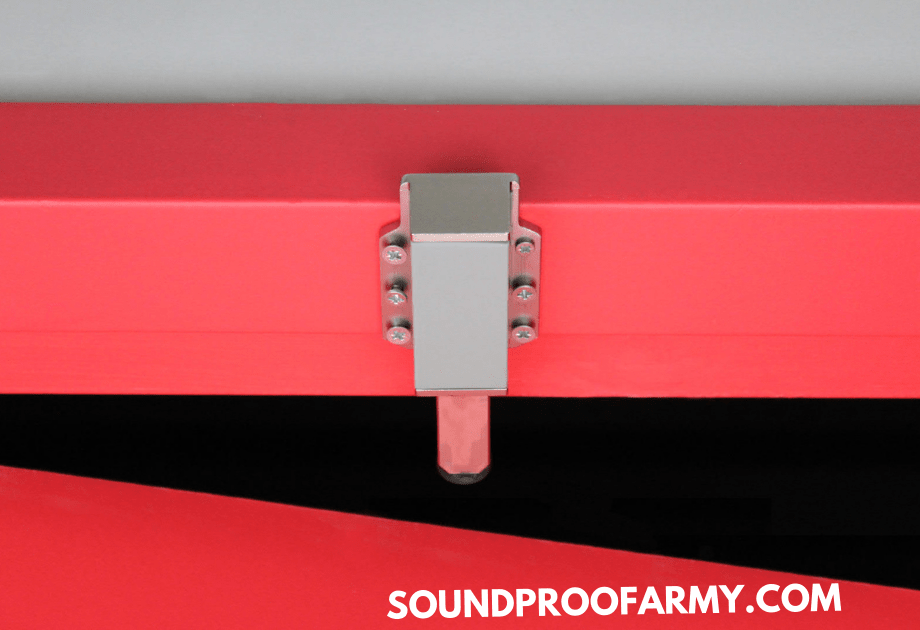 You can use the door slammer preventer. It works by inserting the door jammer so that it closes on itself, holding the door from slamming.
To install this product, simply place it in front of your offending doorway and close to a wall or other surface (like a file cabinet) for stability. Once inserted correctly into position, You can just open and shut the door as you normally would – but without anything getting slammed.
You can also use a temporary slam guard on the hinges. the slam guard is a shield that attaches to the door hinges and is held in place by friction. it's inexpensive, but it will not work on swinging doors or sliding patio doors.
A slam guard ensures that the door doesn't close with a loud sound.
9- Use door seals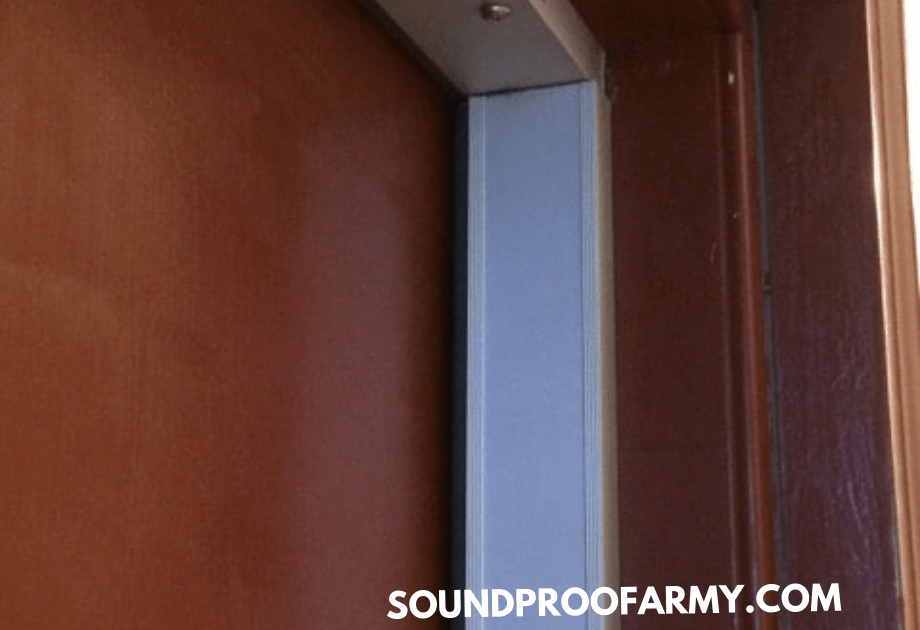 Door seals are one of the most inexpensive and easiest solutions to stop hits on door frame. They are also fairly easy to install, with almost no set-up cost required.
These are fabric tubes, and look like a rolled-up towel and can be put at the bottom of a door.
To install door seals, just slide them on in the direction of the door, stretching them out as much as possible.
The two most common types are elastomeric and foam strips which seal the gap between your door and floor or another surface such as a threshold that is off-level.
They will also prevent the draft and smell from entering a space.
Alternatively, You can put a draft stop cloth below the door to reduce the sound impact when it slams against the frame.
10- Cover the door jamb with a cushion
A good way to make sure your door shuts without making noise is to use the original cushy closer door cushion.
The cushion is thin and it will not keep the door from closing. Rather they just make sure that It doesn't hit the frame hard.
You can open and close the door without interruption by using this hack.
11- Protect the walls with a bumper To prevent doors from slamming
Installing a bumper will protect the doorknob from hitting the wall hard and making an unbearable sound.
The bumpers are made of foam or plastic that is put in the place where the doorknob hits the wall.
Rubber door stopper bumpers come in a set of 4 pieces. They are self-adhesive and transparent. If you need to paint them, you can do that too.
They are affordable and very effective.
Bumpers significantly reduce the sound of a door slamming and also protect the walls from being damaged by the door.
12- Use finger pinch guards
Pinch guards are made of soft foam or rubber, and they are primarily a baby-proof product. They are used to prevent baby fingers from getting pinched.
The guard is squeezed together in the middle, so it will not be able to pinch your finger even if you try squeezing them by hand.
The six-pack door pinch guards can go around the door and over the handle.
Final Thoughts
Above we have discussed the best fixes you can apply to stop the door from slamming shut. Let me summarize a few for you.
– The most common and affordable solution is to use some kind of doorstop. It's easy enough to find rubber, tapered wedge, or plastic stopper that will keep the door open with little effort.
– You can also buy a magnetic cover for your doorknob that prevents it from turning and slamming against the door frame.
-You can also use weather strips, rubber bands, or install an automatic door closer.
-If you can fork out extra money, you can replace it with an automatic door or install an automatic door closer.
As I mentioned earlier, You can combine two or three of these methods to get better results.
FAQs
What do you call the thing that keeps the door from slamming?
They are usually referred to as Anti door slam products. Their main function is to slow down the impact on the door frame and thus minimizing the noise.
How do I stop my child from slamming doors?
Kids often vent their frustration on the doors to annoy their parents. You can apply different affordable and premium hacks on doors to prevent them from slamming.
1- Use a door slam stopper also known as the door slam preventer
2- Door bumpers can do the job well under budget.
3- Pneumatic Door Closers are yet another solution to get rid of noise when the door slam shut.