When you are at home and all alone on a warm afternoon and needed to relax to take a quick nap for some time, you just turned on your HVAC systems. But the problem arises when air returns make noise. Then, how to reduce noise from return Air.
Quick hacks to reduce noise from return air are Soundproofing your home Walls, Floors, Ceiling, and Doors.
The HVAC systems and air ducts in your building produce noise. It depends on how far you are from your house/building's HVAC systems or air conditioning units, or vents causing the noise.
In this guide, we will guide you to reduce noise from air vents, simply try opening the vents, cleaning the ducts, fitting the proper air vents and grills, resolving ductwork issues (if any), or by reducing static pressure.
Tip: If there is no issue, you can buy a return air sound baffle.
Stay with us as we talk about different causes that cause noise in the air ducts and how you can DIY basic troubleshooting. We will discuss some of the return air baffle methods and how to provide your air grill (return air grill) with sound attenuation.
What Is Return Air?
Return air the specific type of air that has completed its circulation cycle through your building's air ducts. It works as supply air from the air conditioner unit or the furnace. It returns to the HVAC system through unique vents called return air ducts for recirculation and additional conditioning.
Difference Between Supply and Return Air Ducts:
The supply air ducts are responsible for delivering cooled or heated air from you're A/C to each part of your house or office through supply air ducts.
After the air is passed through a room, the other duct, called the Return air duct, as discussed above, draws the air out via separate air vents and then transports it back to you're A/C or HVAC central units for reconditioning (heat/cool). The air gets recirculated through the same process.
The air distribution system of your house or office is closed-loop. It recirculates the same amount of air through all of your rooms. The supply and return air vents are different in terms of airflow. In supply vents, air flows out of the vents, while in return vents, the air flows into the ducts to complete the cycle.
Returning the air to your furnace of the A/C, return air ducts also incorporate the filtration system of the air; it ensures that you have good quality air indoors. Mostly the filter is behind the return vent. It also prevents dust, dirt, and other particles from entering and causing your HVAC systems severe damage.
Causes of Noise from the Return Air:
Usually, you can hear some noise from your air vents. It's natural and normal. But if you notice that the noise has increased in volume or become more uncomfortable or bothering you with flapping, rattling, or any other type of unusual noise, it means that there's a problem somewhere in your system. Its restriction mainly causes it in airflow due to increased pressure.
In such conditions, you must check the cause of noisy vents, weather supply or return before it causes any severe damage to your HVAC system. If there is no adequate airflow, your HVAC system will work hard as double. HVAC is more vulnerable to breakdowns and injury and consumes more energy.
These airflow restrictions may be caused by different things, including:
Dirty Air Filter
Dirty Duct
Obstructed or closed registers
Closed Duct Dampers
Debris Stuck in The Ductwork
Another factor is there will be positive pressure. The conditioned air can push out of the rooms via small cracks and structural gaps. In that case, you will need to seal your duct.
The unusual noisy sound may also be caused by leaking return ducts; it can draw outside air into ductwork instead of circulating air from the vent.
If there is a leak in the return duct, extra air will be added to the system and affect the balance of the atmosphere in the house or office.
If the noise from the return vents is not usual or louder than the average volume, you may need to troubleshoot.
Let's get started on the steps of return air noise troubleshooting.
List Of DIY Ways How to Reduce Noise from Return Air
Below are some simple DIY hacks to reduce noise from return air. Let's head start.
Open the Vents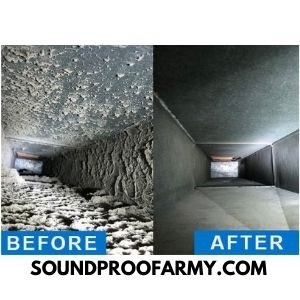 Your HVAC systems have multiple vents; if one vent is closed, it may not cause any disturbance, but your HVAC system will get nosier if two or more ducts are sealed.
The first step you need to do is open the vents if your house is getting unbearable.
Take this step further and check if the vent and grill are adjustable. If they are flexible, switch to the most open positions to make sure maximum airflow.
To avoid problems caused by closed air vents, you should check them regularly and make sure they are not closed.
Clean the Filters/Air ducts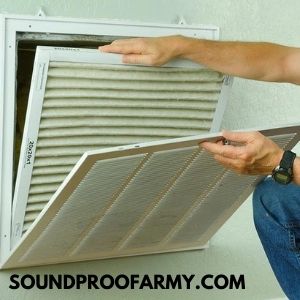 If all the vents are opened, and you still hear the noise from the return air, you might need to check the filters/ducts of your HVAC system.
The return air vents suck the air, so dust and other particles can also be stuck in the filters and ducts.
These particles can cause clogging, interrupt airflow, and cause your HVAC system to work harder than usual.
If your system is working hard, especially in the long run, it can cause some extra noise and bother you in your private and silent time-space.
The best way to clean your filters is to use a vacuum to suck the dust, debris, cobwebs, and other particles from the filter.
The best thing is that return air filters are cheap, and replacing them is so easy that you can DIY instead of hiring any professional.
TIP: It is highly recommended to check and clean your filters at least once a month, and if cleaning is not helping. You should go for replacing the filter.
If cleaning or replacing both are not helpful, you can remove the grill and clean it deeply and thoroughly.
Remember to vacuum the duct opening when you clean the grill to ensure no other obstruction is clogging your HVAC system.
Ductwork-Related Issues Should be Resolved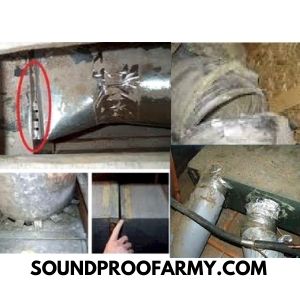 In many homes and offices, ductworks are poorly installed and have spaces in them. You can hear whooshing or whistling sound from your ductwork.
The simple and only way to resolve this issue is to get the ductwork of your system sorted. For this, you might need to hire a professional to check your ductwork to ensure it can handle the airflow.
Nowadays, there are many lined return ducts with noise cancellation features; Fiberglass duct liners are on the top of these liner ducts for your home and offices to knock your noisy systems out. K.O.
The air moving in metals is louder than the flexible counterparts because the complex ducts are noisier than the other flexible components.
It is essential to keep in mind that they are more prone and have bends and kinks to reduce the airflow if you are using flexible ducts.
While in complex ducts, make sure they are of the correct size.
Get the Right Vents and Grills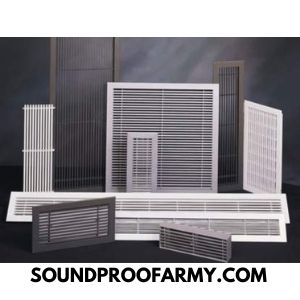 You need to check to reduce the noise from return air because you have grills and vents in the correct sizes and shapes. Good vents have ample openings, so the air enters them as quickly as natural.
The restrictive vents and grills should be corrected not just for bothering noise but also to break your heating and cooling systems.
Seek professional assistance to check and replace the existing vents and grills with the right ones. It might seem like lengthy work, but nothing in the world beats a quiet home and your HVAC systems to last longer.
Static pressure should be Reduced.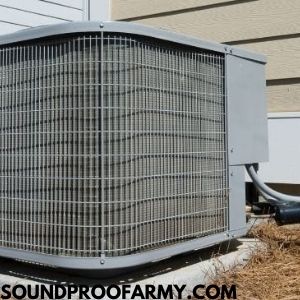 Another common problem most homes are facing is too much static pressure. This pressure results when the air volume is too high for the ducts of your HVAC system can handle comfortably.
The solution for this static pressure isn't the same for all homes or offices, though high static pressure is standard in many places.
It is advised to hire a professional to help you determine the individual fix suitable for your place.
Below are some of the available solutions for static pressure:
Adjust the speed of the fan to a comfortable level for your HVAC system. This solution only works when the fan speed is too high. Otherwise, reducing fan speed will reduce the airflow and the overall heating or cooling performance.
Increasing the ductwork will affect reducing the static pressure making the system quieter.
If you have a single multiple-zone system, you can add a bypass duct.
You can increase return air capacity by expanding the grill size.
Switch the already used grills will high-velocity ones.
Upgrade/Get a Variable Speed Blower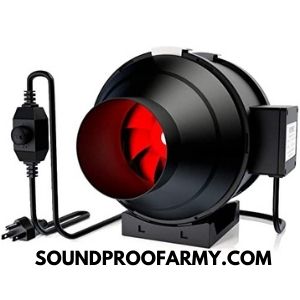 When you are replacing your HVAC system, this will be the most reliable solution for you. There will be less air moving through the ducts with a variable-speed blower, and the air will circulate more consistently in your home or office.
Whereas the speed will be depending on the demand for heating and cooling as you need, primarily variable speed blowers tend to be operated at low speed, which means you can hardly hear the sound of the running system.
Resolve the Central Return Problem
Most small homes and office spaces have one central return; you can find the return plenum right next to the air handler or the furnace.
For these types of homes or offices, keeping the system quiet is problematic because it has limited space and didn't allow the installation of extra ductwork, and the motor is so close.
This type of problem has nothing to do with the system. You have to think about the space and the design for your central return system.
If you find a way to rearrange the system, you can overcome this problem and quickly resolve it.
For example, if an air handler is installed just behind your bedroom wall, it can be changed to any other favorable location for the system.
Seek Professional Help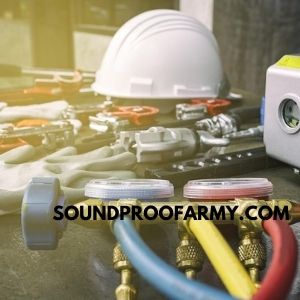 If all these steps aren't working to figure out what's making your vents noisy, get professional help and ask for an HVAC expert to do the job.
Whether it's static pressure, outdated variable-speed blower, ducts, filters, the problem with the central return, lack of vents, or any other issue, let the experienced guy help you out.
Don't try to do more easy-fix solutions or trial and error as you may harm your system instead of doing good.
Soundproof Your Return Air Vents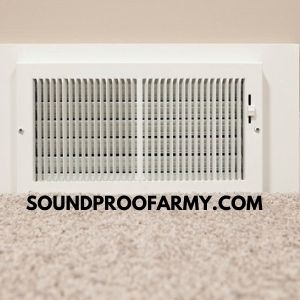 If your air ducts and air vents are way too noisy, you can use a return air grille with sound attenuation in more simple create an air sound baffle.
Remember, you cannot cover your grills with soundproof material.
Most air vents are loud because of the hard material used in them, or they are not made of sound-absorbent material.
For example, metal is not a great choice. You must add a sound-dampening layer inside by an HVAC professional if you want it for sound dampening.
You can use soundproof curtains. These are made of more densely woven and thicker materials than regular curtains.
Put a curtain rod on the wall above the vent, hang the curtain and make sure the curtain is long enough to reach the floor.
An HVAC expert can plug air vents by using acoustic foam and many other techniques or building a vent's sound maze.
Why is my return air vent so loud?
Blame dirty air filters for causing a loud return vent. When the filter becomes filled with dirt and debris, it will act as an amplifier to sound waves coming from outside your house or building.
If you have not changed your filter in six months or more, it is likely that they are filthy and need replacement.
Make sure that there is an air handler installed. It will regulate the airflow and ensure that the air does not flow at too high a speed.
Also, make sure that your air conditioning system undergoes a regular maintenance check.
Final Words on How to Reduce Noise from Return Air?
Noisy return air is typical and expected in your HVAC systems.
Above mentioned DIY hacks and tricks to reduce the noise from your return air vents, try cleaning the ducts, changing the filters, and other hacks.
If you cannot reduce the noise from your HVAC, you may consider getting professional help before your system is broken.
You can use soundproof materials for the vents to get your home or office quiet.
TIP: If you are stuck at any point, you should call the professional for help and do the task. Don't try all by yourself; you might end up ruining your HVAC.