Air conditioners are an essential part of life for people who live in hot climates, but they can nuisance when making noise.
It is important to know what causes these noises.
So you can take steps to fix them before they worsen and lead to bigger problems down the line.
This post will break down some common reasons why air conditioning units make pulsating noises and what you can do about it. 
The first thing that pops into people's minds when hearing this type of sound coming from their unit is usually "my AC compressor just went out!"
It may not be true; however, your compressor could still be working perfectly fine, and other things might cause those noises.
Without any more waiting, let's get started.
How to Fix Air Conditioner Making Pulsating Noise
An air conditioner makes different noises like a high-pitched beeping sound plus a low humming noise.
However, it is important to note that air conditioners are noisy.
Some of the pulsating noises are normal, But if the noise is too loud for you to hear when inside your home, there is a loose panel or part that is causing the vibration.
You should check the air filter: if it's dirty, clean, or replace it.
Also, clean coils from dust and dirt buildup: use a vacuum cleaner with an upholstery attachment, shop vac, or hose to do this task.
If you are not sure how to do these tasks, refer to your air conditioner manual on what steps should be taken before calling for professional help.
Buy a new one! If all else fails, buy another air conditioning unit altogether as they can be quite cheap nowadays (especially during summer).
You might have noise (pulsating)coming from the fan motor, and in this case, you need to replace it right away.
Air Conditioner Noises and What They Mean
Some sounds coming from your air conditioner might be a cause for alarm. Let's take a look at these.
Clanking
Like pulsating, clanking is a sign of loose metal.
Typically it means there's a piece of the air conditioner that has come unhinged and is shaking in place or banging against another part of the unit, causing the noise.
The most common offender?
The blower wheel assembly (which contains both the fan blade and the motor) can slip off its shaft and then start rattling around inside when you turn on your AC system.
Often this hardware slippage needs to be tightened up with an Allen wrench.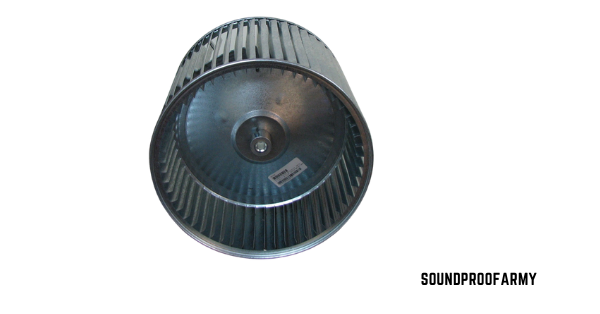 Banging
Like any other thing, banging noises mean something is wrong.
It could be something in the air conditioner, like a loose part or a compressor that needs to be replaced.
It could also be that the air conditioner is imbalanced and needs to be fixed.
If you are not sure what the problem is, contact a professional.
An air conditioner is an essential appliance in hot weather, and it doesn't have to be noisy or annoying.
Buzzing Noises
An air conditioner can make buzzing noises. There are different reasons why this happens.
It's important to identify the cause of these buzzing noises before you can make any fixes.
They include:
Debris in the outdoor or indoor unit
Loose parts
Fan motor lose
Loose blades
Condenser coils need cleaning
The air filter needs replacement
Blower out of balance or going bad
Refrigerant leak
If there is debris in the outdoor or indoor unit, the air conditioner should be cleaned. You can ask a technician to do this for you if you're not comfortable doing it yourself.
If there are loose parts inside your air conditioning system, they need to be tightened and fixed so that these buzzing noises will stop happening. For example, check the blades on the fan motor and tighten them up.
Loose blades are another cause of buzzy sounds coming from an AC unit. This issue can easily be solved by tightening screws or bolts around the blade area- make sure everything fits snugly together before calling in a professional
You may also have condenser coils that require cleaning out with water. Cleaning them out prevents dirt particles from building up on top of the coils that cause air to get caught and make a buzzing noise.
The last thing I'll mention is checking the fan blades as it's possible they need tightening or need replacing altogether. This solution only applies if there are old and outdated blades in place of newer ones.
Clicking Noises
Some sounds happen with the air conditioner. They happen when you turn it on or off.
If you hear a clicking noise, it could be that the thermostat is failing or there is a defective button.
There are lots of electrical parts and pieces in your AC. So the clicking noise could be from something as small as a loose wire.
If you hear any clicks or see anything unusual with your air conditioner, contact an HVAC technician right away to get it fixed before things go bad and your AC makes more funny noises.
Chattering/Rattling Noise
The chattering or rattling noise is usually caused by the air conditioner's fan blades hitting each other.
To stop this sound, you can cover up one of the vents with cardboard and tape it tight so that there are no gaps between air to escape.
An electrical contractor in your AC can also make a chattering noise. If they are allowed to do this for long, it might break other things, like the compressor.
On the other hand, it could mean that leaves or twigs have blocked up your system.
It is a quick and easy fix, so take the time to clear them out.
If it persists, check if your air filter needs changing or cleaning up.
Humming
When you hear a humming noise, it means that something inside the air conditioner is wrong.
It could be a problem with the electric circuit, fan coil, or compressor.
The sound of a refrigerator humming can be caused by loose refrigerant piping or by the parts inside.
If this is not fixed, it could cause some very bad problems.
Next, look for any loose electrical cords and make sure that they're plugged in securely.
Check your filters and clean them as needed. If these steps don't solve the problem, it's time to call an air conditioning repair company.
The humming noise will also get louder when the air conditioner is turned on and off intermittently.
You'll have to do some troubleshooting before you can figure out which part of your AC unit needs to be fixed first.
Whirring
So you've heard the air conditioner making a whirring sound?
That can be one of seven different reasons for this noise, and all it takes is you read on to find out what those causes are.
The first reason why your air conditioner might make that loud noise is that an object has fallen into its compressor or fan blades.
To fix this problem, turn off the power supply by unplugging it from the outlet and removing any objects around it.
Next, wait for at least ten minutes before turning it back on again.
The next possibility could be wind blowing against pipes that connect the outdoor unit with indoor units.
A piece of paper or debris can get trapped in the outdoor fan unit or indoor blower fan in rare cases. It will cause it to make a whirring noise.
Refrigerant line:
Air conditioner snakes a gurgling noise Gurgling or bubbling noises. It indicates problems with the refrigerant line.
If the lines aren't properly sealed, air can be trapped in with the liquid coolant due to a refrigerant leak, leading to this sort of noise as the air bubbles move through the system.
If your air conditioner is making gurgling sounds, it's likely still safe to operate, but it's a good idea to call a professional for a maintenance check.
The air conditioner is making Screaming Noises
High-pitched sounds can mean that something is wrong. It might be a big problem. You should call someone to fix it right away.
The air conditioner may need a filter change. Some filters can make noise as they are being cleaned off of dirt and dust particles.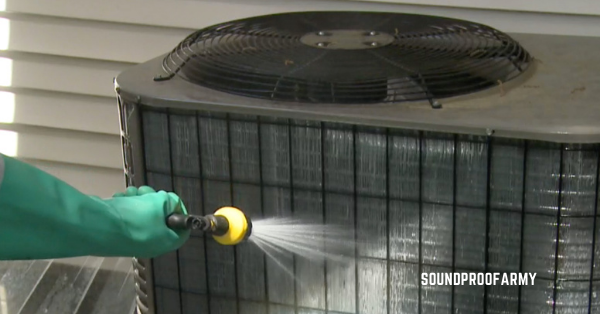 A clog might also be causing these scary noises coming from your air conditioning unit.
You can try using a plunger before calling professional help if this issue arises.
A Screaming loud noise could also mean that there is a lot of pressure inside the machine. It can be dangerous.
If your AC turns off by itself, it means that a sensor is doing its job by stopping the AC to protect you from a potentially dangerous situation.
On Air Conditioner Making Pulsating Noise
The noise your air conditioner is making doesn't necessarily mean that it needs to be replaced.
In most cases, a quick inspection can fix this problem for leaks or clogs in the system and then some routine maintenance.
If you are experiencing this issue, don't hesitate to contact an HVAC professional.
HVAC professionals will quickly diagnose the problem and recommend a solution so that you can continue living comfortably during these hot summer months.
FAQ'S
Why Is My Air Conditioner Making a Pulsating Noise?
If your air conditioner is making a pulsating noise, it's possible that something is preventing proper airflow in the blower.
This could be due to unexpected debris being sucked into the unit or because the filter needs to be changed.
Or it can be making a pulsating noise because of improper installation, condensation in the system, or loose connecting hardware.
Why does my AC sound like a helicopter?
The noise may be the result of the unit working too hard to cool your home. There is probably something stuck in your filter.
Occasionally small objects such as leaves and bobby pins find their way into a working air conditioner's vents and filters where they move back and forth until friction causes them to start spinning or vibrating against other parts of the system.
How do I stop my air conditioner from vibrating?
Air conditioners often vibrate because they're rocking side-to-side due to unused joist hangers or blocks at the top corners of your AC.
The bolts can loosen when the unit is too tightly "squeezed" between a wall and other appliances.
Loosen all the bolts that hold your air conditioner in place, and then tighten them.